Ponta do Sol, which means Point of the Sun, is a municipality in the south of Madeira Island. Like most southern towns and villages, it enjoys a particularly favourable climate all year round. Ponta do Sol is known as the sunniest municipality on the island.
The coastal village is known for its incredible view from the jetty: Cais da Ponta do Sol, the panoramic photos from which are magnificent: full view of the small pebble beach, the town centre and the bell tower of the small church Nossa senhora da Luz dating from the 16th century, and on the right the small yellow restaurant which is located at the foot of a huge rock!
Ponta do Sol is administratively linked to the city of Calheta, and has several small villages in the surrounding mountains:
Canhas
Madalena do Mar
Lombada
Lugar de Baixo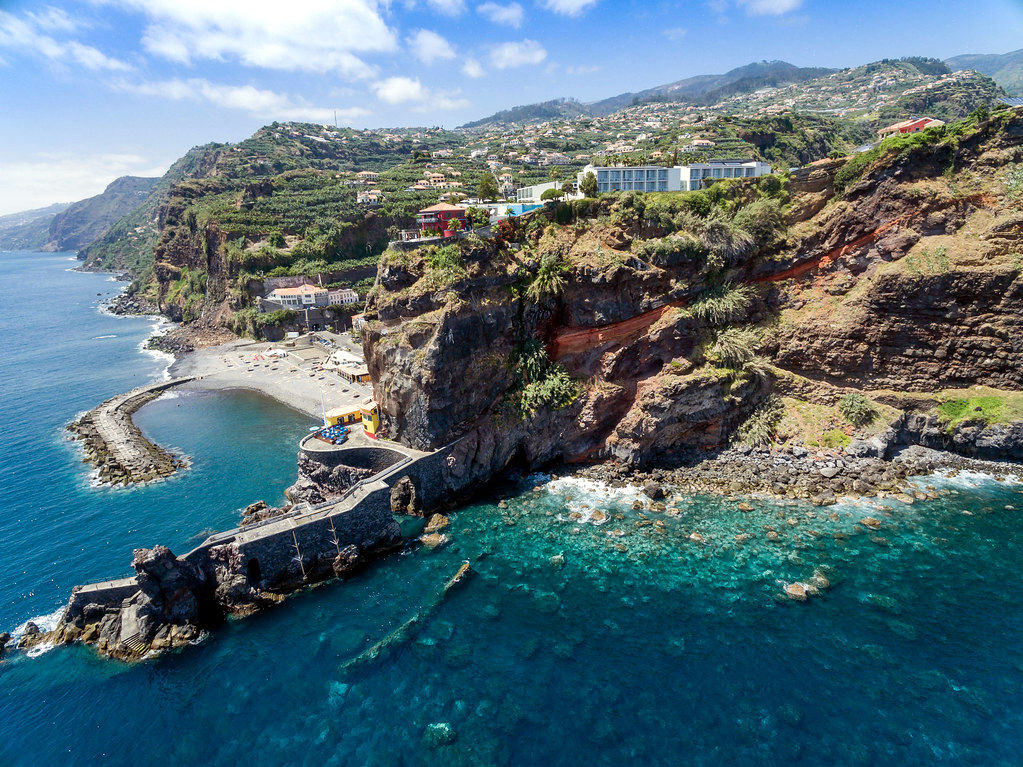 What to see in Ponta do Sol?
The Miradouro Cais da Ponta do Sol
The pier is the ideal place to take an unforgettable photo.
The dos Anjos waterfall
5 km west of Ponta do Sol, the dos Anjos waterfall is located in the middle of the road to Madalena do Mar. Impossible to miss! You have to drive through 2 tunnels via the E.R. 101.
Churches and chapels
The chapel of Nossa Senhora da Luz is a must-see if you want to do some sightseeing, the interior of the little church is very well decorated and it is simply beautiful.
The lagoon of Lugar de Baixo
This is one of the few lagoons on the island!