The Ribeira da Janela levada is one of the most famous levadas in the northwest of the island, known for its many tunnels. Its starting point is located south of Porto Moniz, at the Miradouro de Lagoa-Lamaceiros, where the Levada do Moinho ends.
2 variants:
One way and full return of the levada, about 26 km.
One way and return via the Vereda do Galhano, about 16 km.
The hiking route :
As described on the map below with the route in blue, this is a demanding itinerant hike with almost 26 km round trip if you walk to the source of the levada. You need to be equipped to hike safely, and bring a picnic as you will spend about 7 to 8 hours along the canal.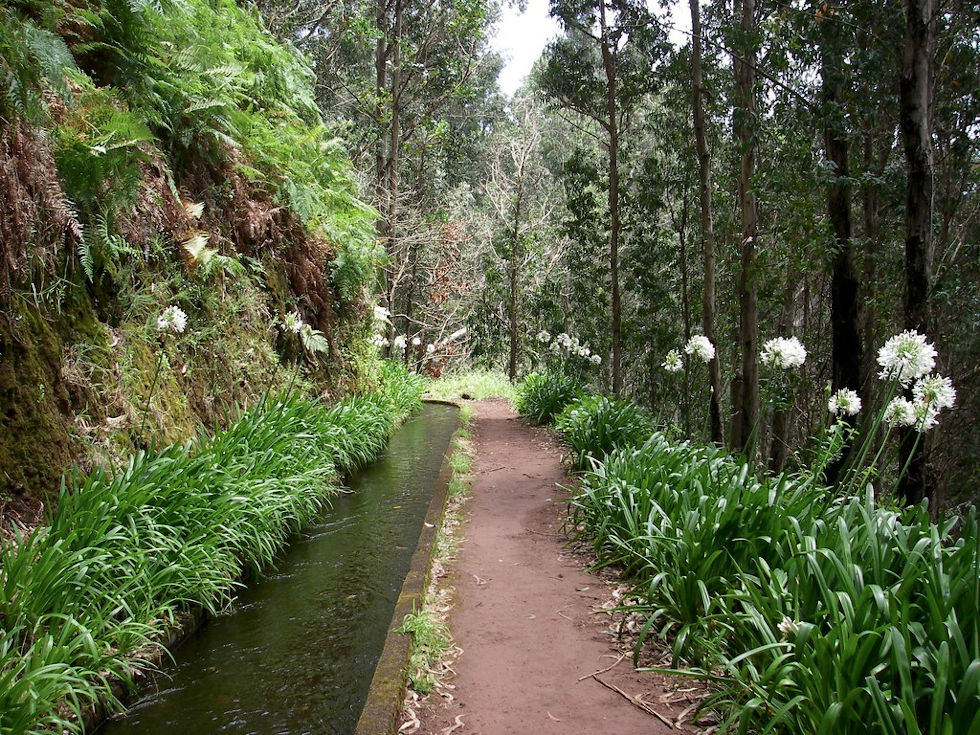 At the beginning, the path is very flowery, well maintained, then the further you go, the more the landscape changes to find ourselves in a dense flora, we find ourselves in Madeira's lauriferous forest. The landscapes and views of the island are revealed little by little.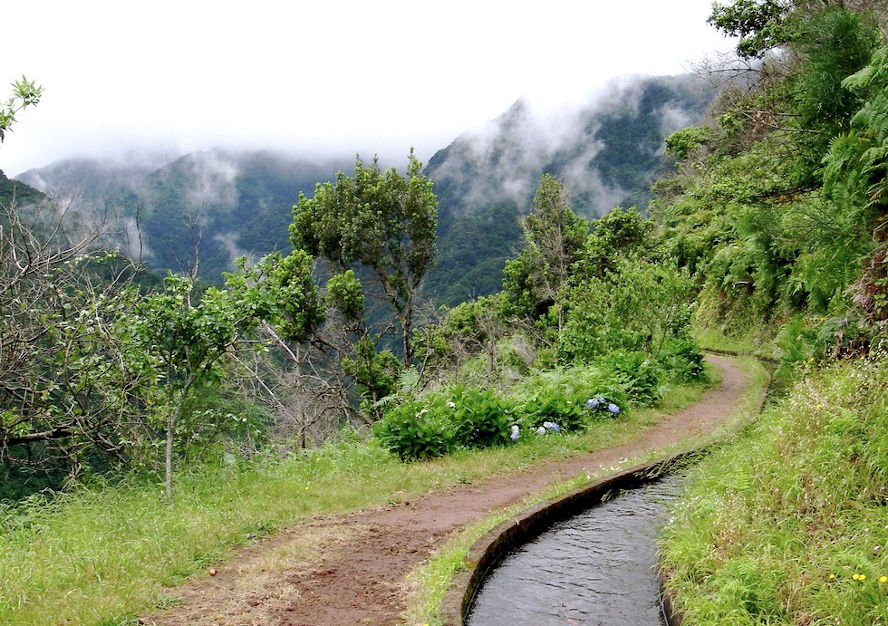 The tunnels
Between 7 and 9 tunnels await you on this levada, one of which is almost 1.3 km long, which can be a bit disorientating as you can't see the end of it and it takes a good half hour to cross it (a 3 km long open-air variant is possible, see route in red). The tunnels are sometimes a bit low and require caution and of course a headlamp, as the tunnels are not lit. It is an interesting experience.
The difference in altitude
There are several passages with a gradient of over 15% (including the beginning of the last tunnel). In total, it is a positive difference in altitude of 740 m on the outward journey, and 619 m of negative difference in altitude, so you should not neglect the return journey. Many hikers stop before the last tunnel (or a little after its exit, when you reach the Janela riverbed).
The end of the route, which goes north to the source of the Levada, is again very steep for about 800 m. This part of the route is not always easy. This part is therefore not always done.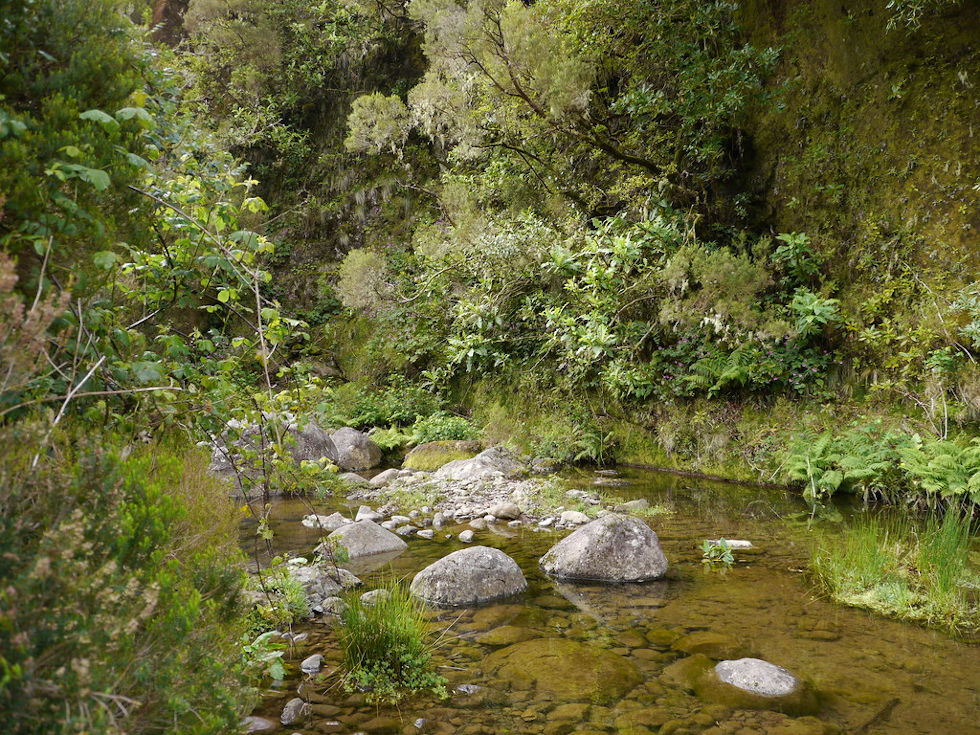 The return
To make the return easier, it is possible, at the exit of the last tunnel, to take a path to the south which takes you to the vereda do Galhano (in green on the map). This avoids having to make a complete round trip along the canal, which is not necessarily very interesting. The path takes you back to the ER105 road, which is not passable on foot. Logistically, you'll have to hitchhike back to Porto Moniz, which is a good thing, we're on the right road J