Boaventura, sometimes spelled Boa Ventura, is a small village of about 1500 inhabitants on the north coast of Madeira Island. It is located in a valley at about 250-350 metres above sea level, in a very green, natural and mountainous area. It is one of the few villages that is not coastal, although the ocean is very close, with a spectacular cliff at the very end of the village. The Madeira mountains that surround this valley are imposing and breathtaking. There are some really beautiful views.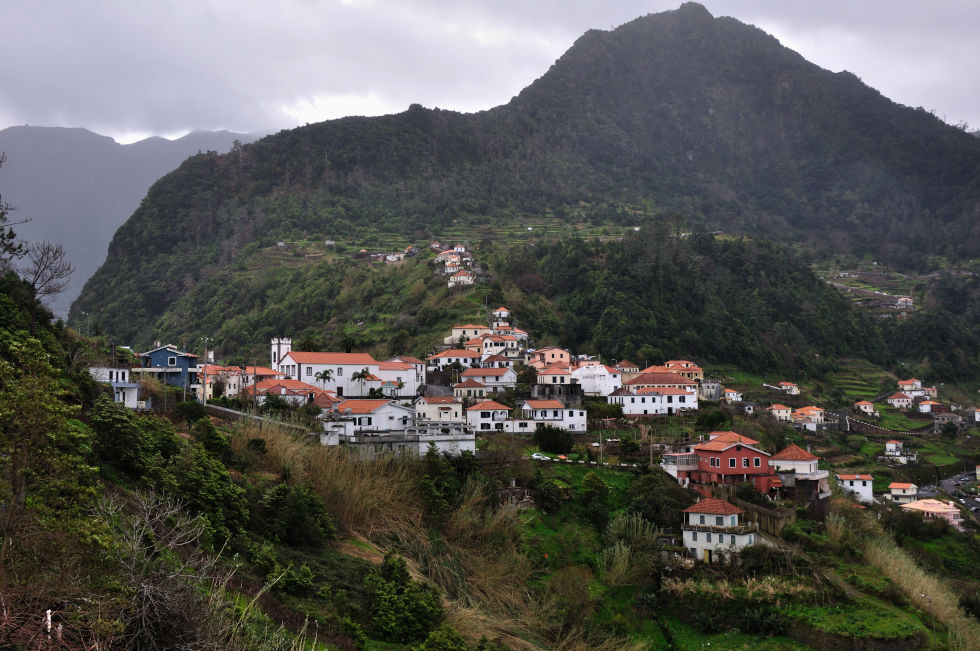 Boaventura is administratively linked to the municipality of São Vicente a little further west, and located east of the village of Ponta Delgada which is on the ocean and has a beach resort. Boaventura is a peaceful place, ideal for a quiet and less touristy stay.
What to do in Boaventura?
Visit the village
Boaventura is known for its typical houses and especially its small chapels and churches, especially the church of Santa Quitéria, which has a magnificent ceiling. There are many crops including some vineyards.
The Miradouro de São Cristovão
An exceptional view from the cliff over the Atlantic Ocean, with the small islands of Vermelho and Preto. There is a restaurant right next to it. There are many other viewpoints that allow you to see both the coast and the mountain with Pico do Alto at 500 m altitude, which can be discovered by car or on foot (see below).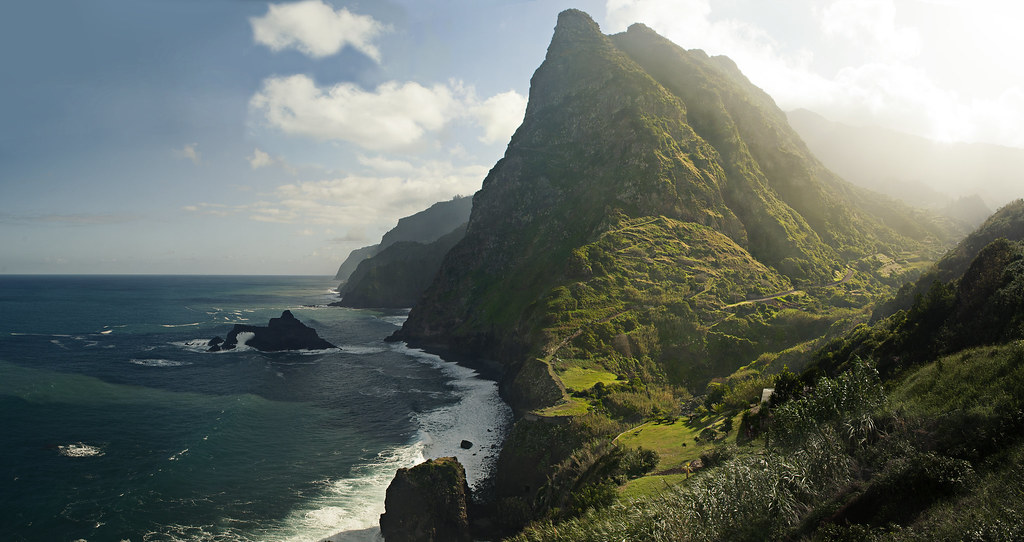 Many possible walks
If you want to go a little further, there are many walks to do in this beautiful valley, enough to make small walks in a peaceful, relaxing and green place, but also dizzy. In the map below, I propose 2 completely different walks: the first one takes you to Ponta Delgada, with very nice views on the mountain. There will be a bit of a climb on the way back, but nothing impossible. The second walk is much more risky and takes you to the village of Arco de São Jorge following the Camino Real. I added this one because the little path you can see on the pictures caught my eye, however it seems much more risky, you are on a cliff side right in front of the ocean, so be careful and ask before venturing there.
The levadas
In this natural area of the island, you are bound to be tempted to go hiking. There are two well-known levadas close to this little green paradise: the levada Da Achada Grande which ends in the village, and the levada Dos Tornos a little further south. There is also the levada de Cima, and the levada das Faias (which is not suitable for hiking).
How do I get to Boaventura?
To get to Boaventura from Funchal, you have to go through São Vicente: it takes about 45 minutes on the VE4 expressway, and then the VE1 from São Vicente through several tunnels. It is also possible to get to the village from the north-east coast via Faial and Santana, but the journey takes much longer, about 1 hour and 35 minutes.