Every year, hiking accidents occur, sometimes with dramatic results. This is the case in all countries: there are many accidents in France, in the high mountains, but also in the medium mountains. Madeira is a land of hiking, and unfortunately is no exception to the rule. To enjoy your stay and discover the incredible nature of the island, you should be well prepared to hike in complete safety.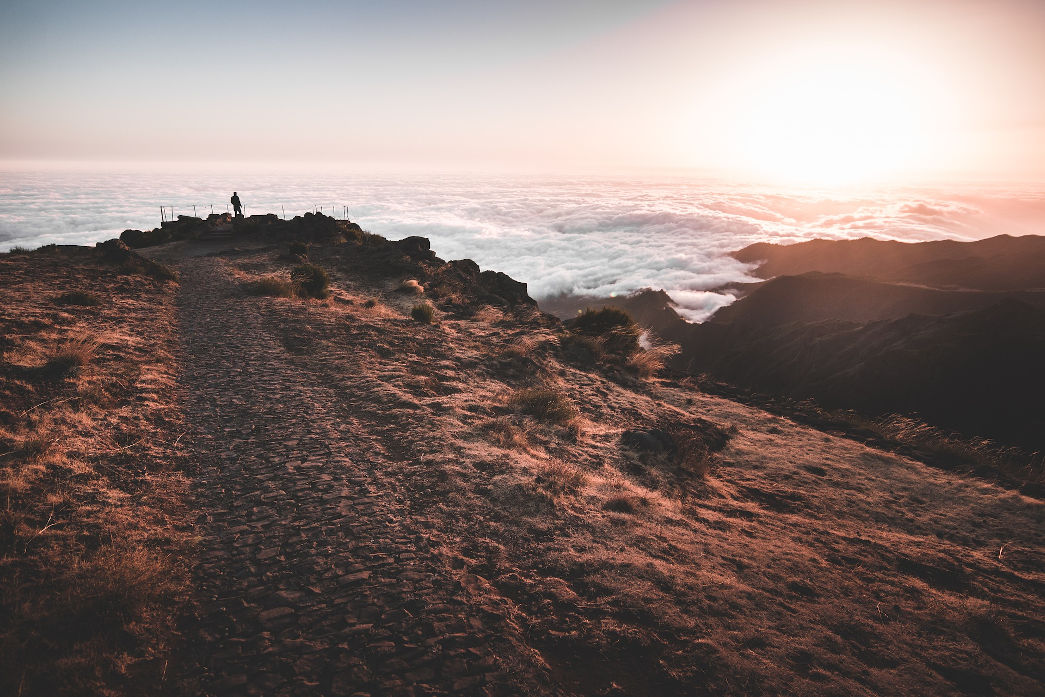 1 - Be well-equipped for hiking
You can't go hiking without a specific backpack for hiking, with the necessary equipment for the good practice of the walk. The bag must be adapted to you, with the various possible beddings according to your practice of the walk, between 20 and 60 litres. It should be as comfortable as possible, with straps to distribute the weight on your back.
What to put in your rucksack next:
Rain gear, important in Madeira. A simple windbreaker with a hood can do the trick.
A hat: hiking hat, cap...
Sunscreen
Picnic, snacks and especially water
A knife
Map and compass
A mini first aid kit
A headlamp.
Other accessories can be added to the backpack: rope, whistle, lighter, toilet paper, mosquito repellent, survival blanket.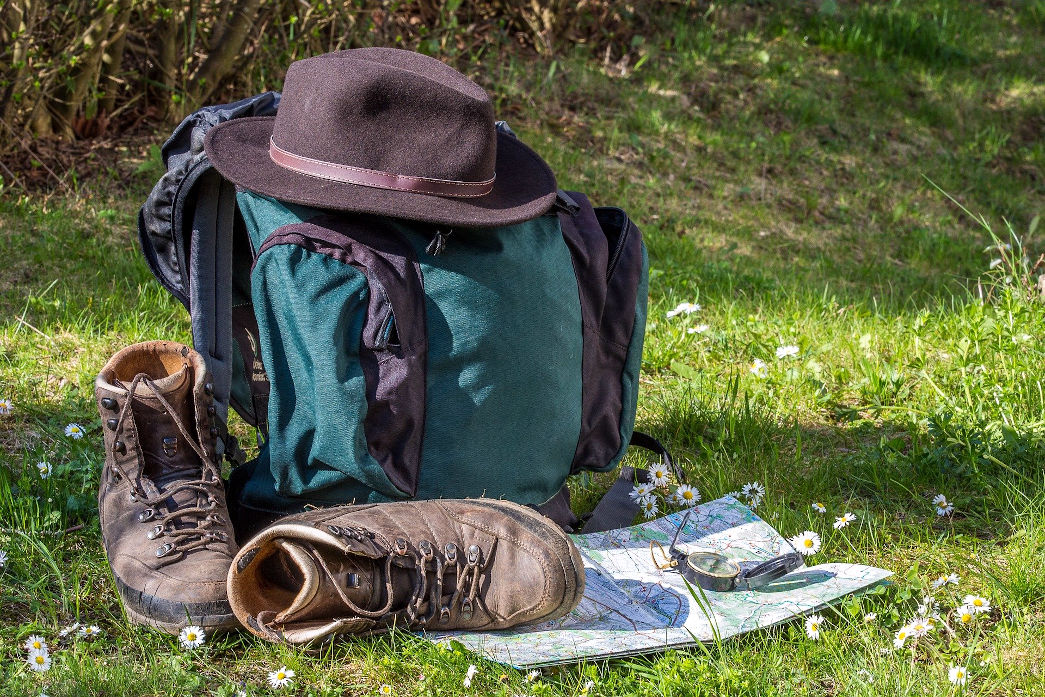 The headlamp is really necessary and has many uses in Madeira. Of course it can be useful if you get lost and it starts to get dark. But it is especially important for the tunnels. There are many tunnels in Madeira, sometimes more than a kilometre long, like in the Ribeira da Janela Levada. This means that venturing into them without a lamp is quite risky.
You should wear specific clothes for hiking, and above all real hiking shoes. Madeira is a mountainous island. Water is omnipresent. So you need real shoes with crampons that don't get wet. As for the fact that they are low or high, it's up to each one to find the right shoe. Low shoes also take up less space in the suitcase.
As an option, the hiking pole(s). This is optional and everyone can or cannot walk with poles.
2 - Snacks and water
There is nothing worse than a hunger attack during a hike. With the kilometres and fatigue, you lose your lucidity and make mistakes, sometimes benign, but which can have consequences. A wrong step and your ankle is twisted. Eating and hydrating well is the basis. Depending on the length of the course, you should prepare a real snack for lunch, as well as some small snacks:
A sandwich for lunch, with fruit
A small snack, such as a cereal bar + fruit
A water bottle of at least one litre.
Don't forget of course that Madeira is particularly rich in fruit and vegetables, and it would be a real shame not to buy some good local produce to eat.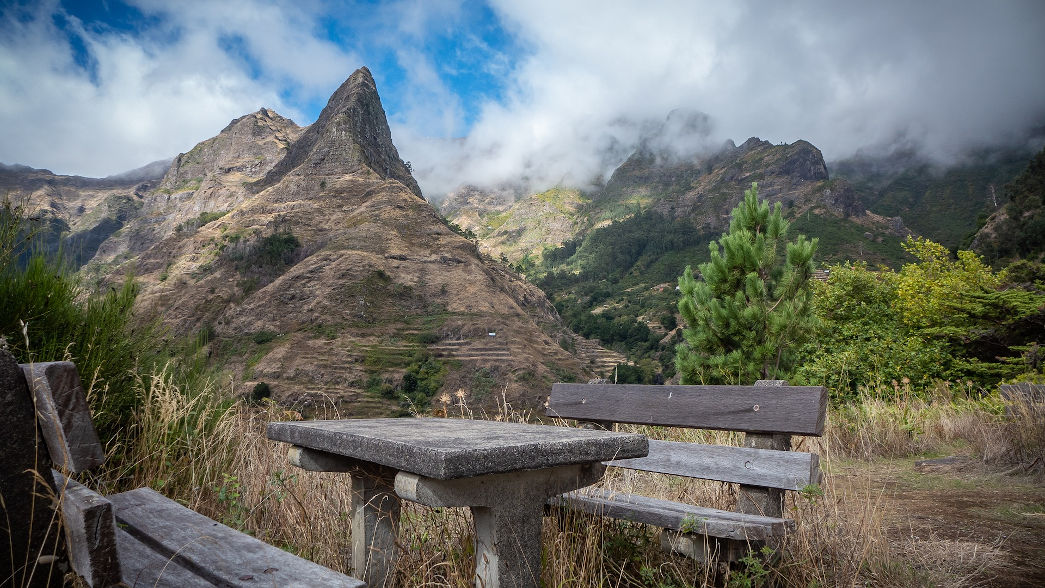 3 - Check the weather before you go
Weather conditions can change very quickly in Madeira. The north wind can bring rain and fog to the mountains very quickly. Some hikes contain steep passages, even vertigo-inducing passages with the void just a few centimetres from your feet. The weather is not to be ignored when hiking in Madeira and you need to adapt and choose your route accordingly each day to avoid putting yourself in unnecessary danger.
4 - Don't just rely on your smartphone
Hiking trails on Madeira Island are generally well marked, and the telephone network is quite good. Nevertheless, setting off with only a GPS track and your phone can be a real mistake. What if you drop your phone on the way, or if the battery runs out or there is no network? The best thing to do is to have a 1:25000 map of Madeira Island and a compass as a backup.
However, the mobile phone is very useful and should not be neglected: downloading GPS tracks and using geolocation applications. Very interesting to know where you are in the route and to manage your energy well. There are also applications that allow you to geolocate yourself and share your coordinates very easily, which can be very useful in case of injury, to share your location.
5 - Choose the right courses
There are almost 3000 km of hiking routes on Madeira Island: there is something for everyone. Some hikes will take you safely and without real difficulty to discover the nature, the forest or the waterfalls of the island. Other hikes, more demanding, more technical, will take you on the picos, above the clouds, a few metres from the void. It is up to each person to know his or her limits, to train before setting off, and to practise the hike fluently to better understand the difficulties. With its picos at more than 1800 metres, some hikers may feel dizzy or out of breath. Not to mention the numerous levadas on the mountainside. A good physical condition, the recognition beforehand of the routes and of one's own limits, are to be taken into account to choose the routes that will make you discover the archipelago in the most beautiful way.
> Choosing your hiking routes in Madeira.
6 - Go in a group
Hiking in a group is the safest way to avoid serious accidents, to alert the emergency services quickly and to intervene quickly. It is also a good idea to be trained in first aid to bring a hiker to safety in case of injury. If you decide to go on your own, you should pay even more attention to all the above tips and be extra vigilant. An additional tip is to let at least one person know about your route(s) for the day. You need someone you trust who will know where you are if you don't report back in the evening and who can alert the emergency services, or try to make contact with you if there is no news. You may be able to arrange this with your host for the week. In general, Madeirans know their island well and will be able to advise you.
Preparation and knowledge of the terrain is essential for a safe and successful hiking experience. Don't neglect all aspects and safety instructions, no hike is easy and even if Madeira hiking is particularly well marked, the changing weather and cliff side paths can be very dangerous for hikers, experienced or not. Be careful if you want to enjoy all the richness of Madeira's nature!