Madeira's gardens, often called "Quintas" (farm or rural property in French) are numerous, mainly in Funchal, the capital. This is an opportunity to take a break from your trip to discover the abundant and colourful nature of the island. The two best known are the Madeira Botanical Garden and the Monte Tropical Garden, both in Funchal in the hills. Real works of art on a grand scale. For a less expensive, shorter and more intimate relaxation time, other gardens are available in the capital.
Funchal Botanical Garden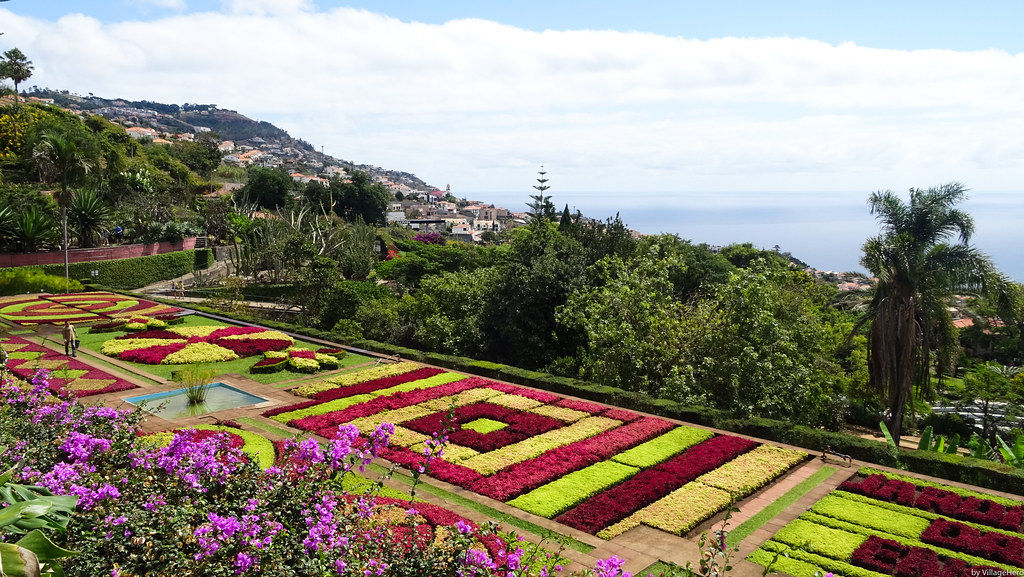 Founded in 1960, the Botanical Garden now called "Madeira Botanical Garden - Engineer Rui Vieira" in reference to its first director, is a botanical nature reserve of several hectares, north of Funchal. Here you can discover many of the island's plants and exotic species. There are also many species of birds (in cages) in the part of the garden called "jardim dos louros".
There is a charge for the visit, about 6 € per adult - 2 hours visit.
To go there: by cable car, car or bus (line 29).
The Monte Palace tropical garden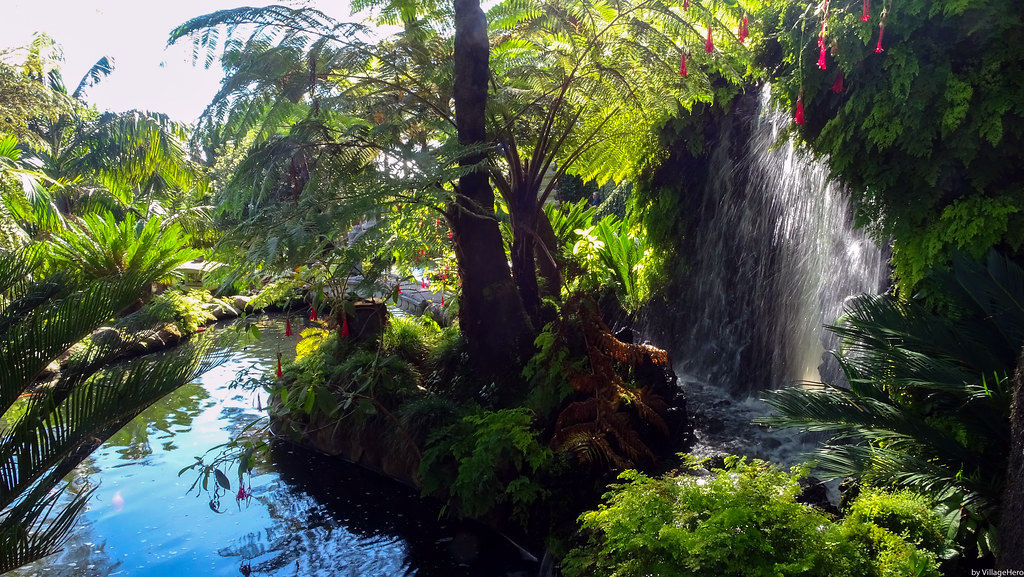 Often mistaken for the Madeira Botanical Garden, the Monte Palace Garden offers a vast stroll through a tropical setting. Located high up in Funchal, in the Monte district, it offers sublime views of the bay, in addition to the tropical setting of the garden. Originally a private initiative, the garden is home to over 1000 different plants, trees and species. The garden is almost international, with many Chinese, Japanese and African settings.
There is a charge for the visit, about 12 € per adult - 2 hours visit.
To go there: by cable car, car.
Garden da Quinta da Vigia and Santa Catarina Park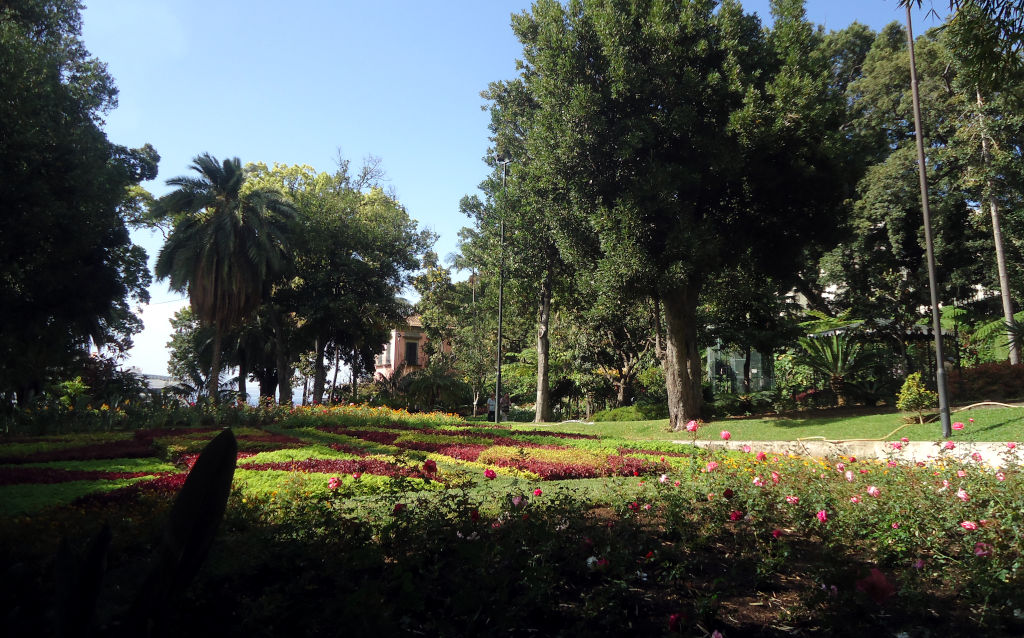 An estate with a magnificent garden to discover. Once private and owned by mainland monarchs, the mansion is now the residence of the Governor of Madeira. The beautiful gardens can be visited for a small fee and it is even possible to visit the interior of the building. Quinta da Vigia is located a few steps from the capital's port, on the edge of Santa Catarina Park, a beautiful flowered park with a small pond for a nice and relaxing stroll.
Quinta da Vigia: visit with a fee, about 1 € per adult.
Santa Catarina Park: free of charge.
The municipal garden of Funchal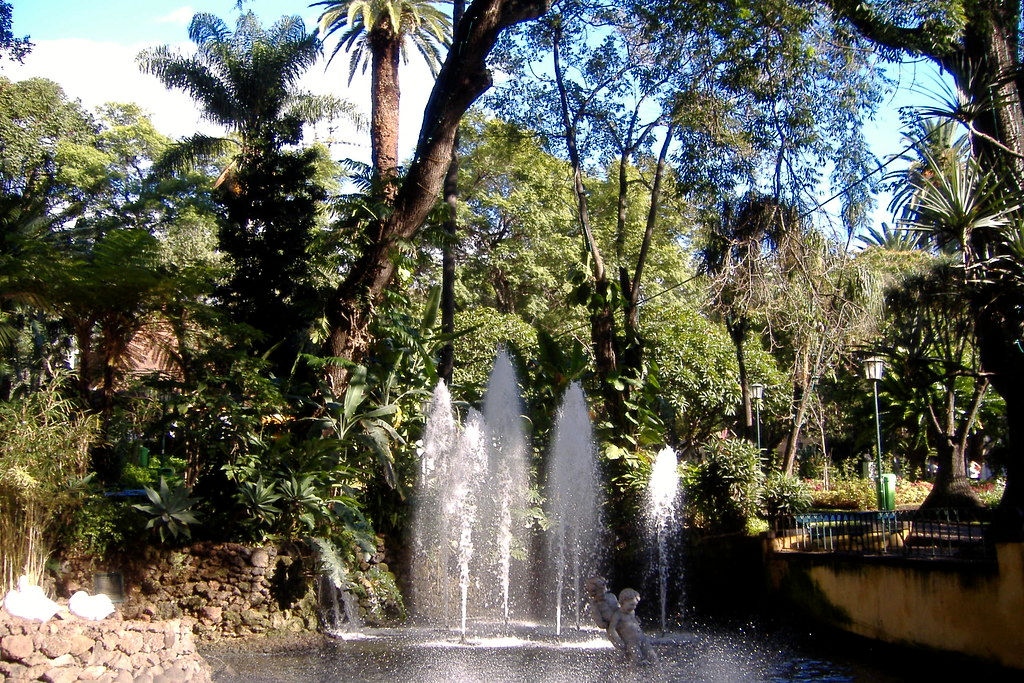 Funchal's Municipal Garden is a pleasant place to relax and stroll among different species of plants, works of art and statues. The park has a small lake with fish, and also some bird species to discover.
Free visit
Other gardens in Funchal :
The panoramic garden
Garden da Ajuda
Garden of Santa Luzia
Emperor's Garden