The Flower Festival is Madeira's festival not to be missed! Madeirans pay homage to spring and the most favourable flowering period. Madeira is simply inseparable from flowers, which is why it is called the Garden of the Atlantic. This festival is a real tradition and thousands of visitors enjoy the festivities every year: parades of flower floats, processions of traditional costumes and flower decorations, flower carpets in the streets of the capital, folk music concerts, shows. A great event that brings Funchal, but also the whole Madeira Island to life for almost 3 weeks.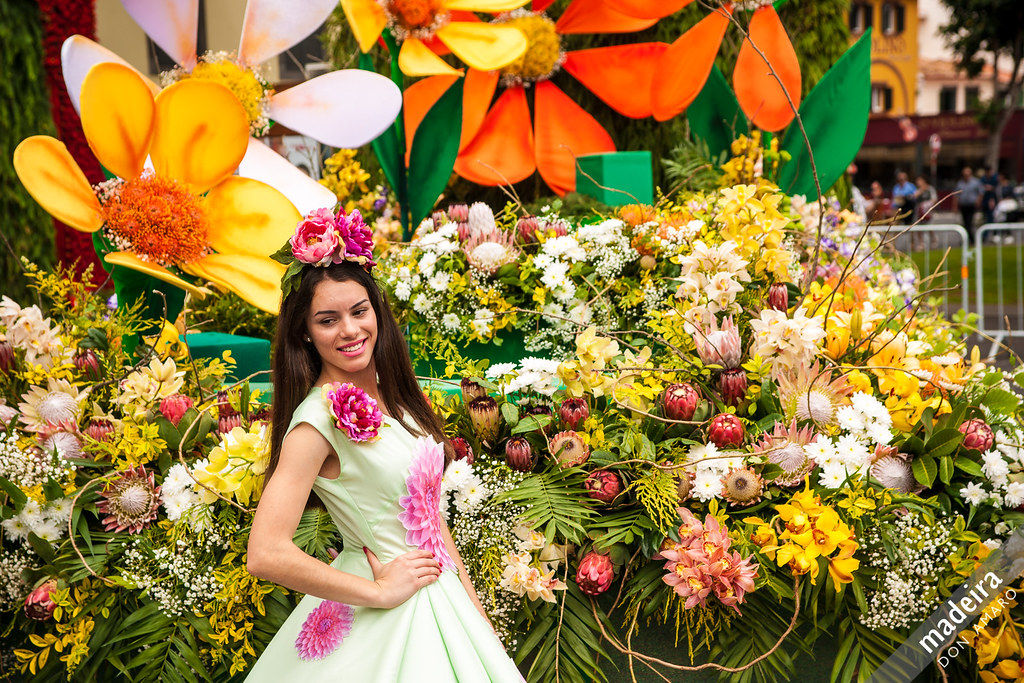 Flower Festival 2021
This year's Flower Festival takes place in autumn due to the pandemic. It is therefore at the same time as the wine festival that the flower festivities will take place: from 1 to 24 October 2021. A festival that will last almost 3 weeks with the usual animations that you will discover below.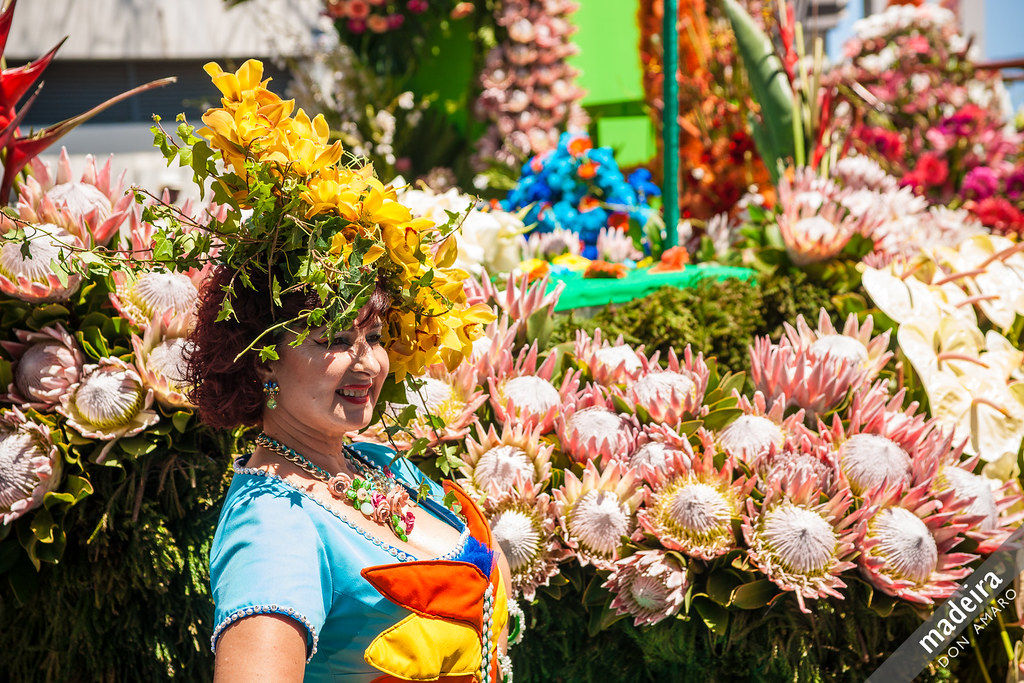 This is the 2nd time that the flower festival is postponed to the autumn. Already in 2020 due to various confinements, the Madeira Festival could not take place in spring and was rescheduled in September. A sad April for the second time. (No doubt in 2022 the festival will be held again in spring ;-)) Here is the detailed programme that will animate the island this autumn:
The wall of hope
The festival starts in a symbolic way with thousands of children building a big wall of flowers: the wall of hope. The children are dressed in beautiful, colourful costumes and parade through the streets. The procession moves to the city centre of Funchal where the ceremony takes place: to the Praça do Município, the town hall square, one of the most beautiful squares in Funchal with its black and white flagstones, to witness the creation of the wall of hope and a release of doves, a symbol of peace.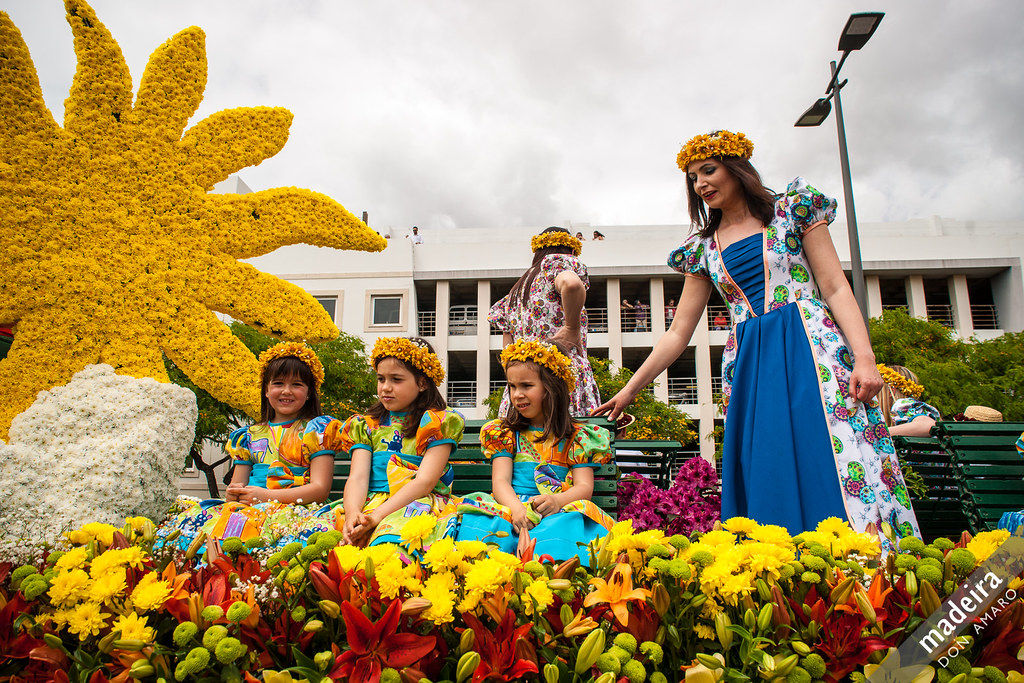 Entertainment
The whole island lives to the rhythm of flowers: the shop fronts are decorated with flowers and are magnificent. Outside, arrangements highlight Madeira's flora with magnificent flower screens! Folklore concerts and shows on many street corners. Not forgetting the traditional float parade, impressive!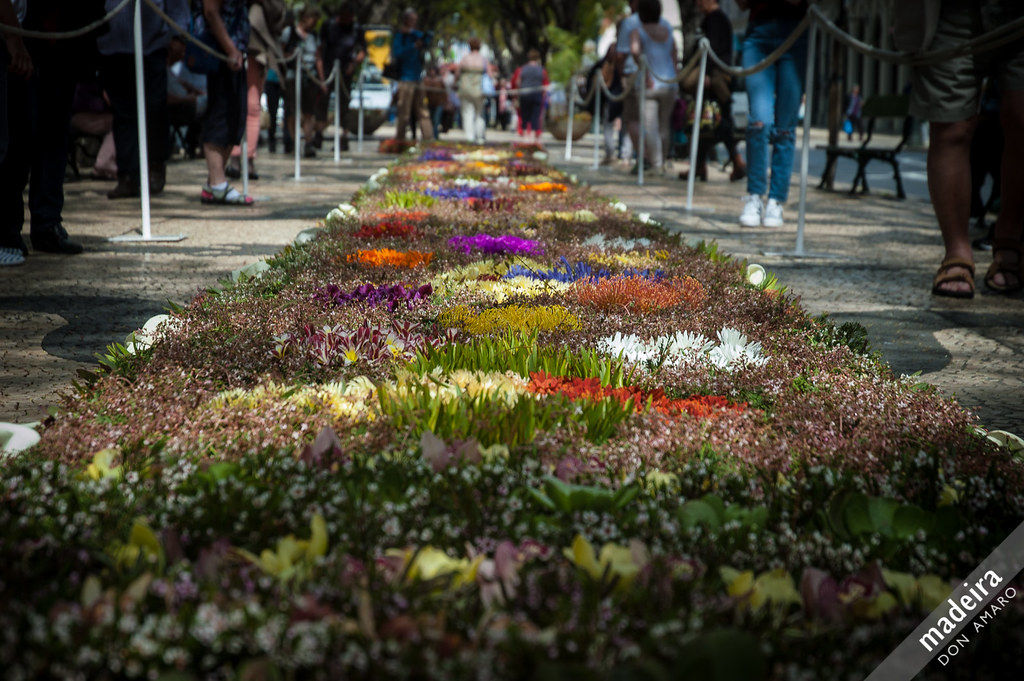 Madeira flower collection
The festival ends with the Madeira Flower Collection: a showcase of the island's fashion designers. Young women parade in beautiful dresses and outfits decorated with flowers. The creations are then exhibited.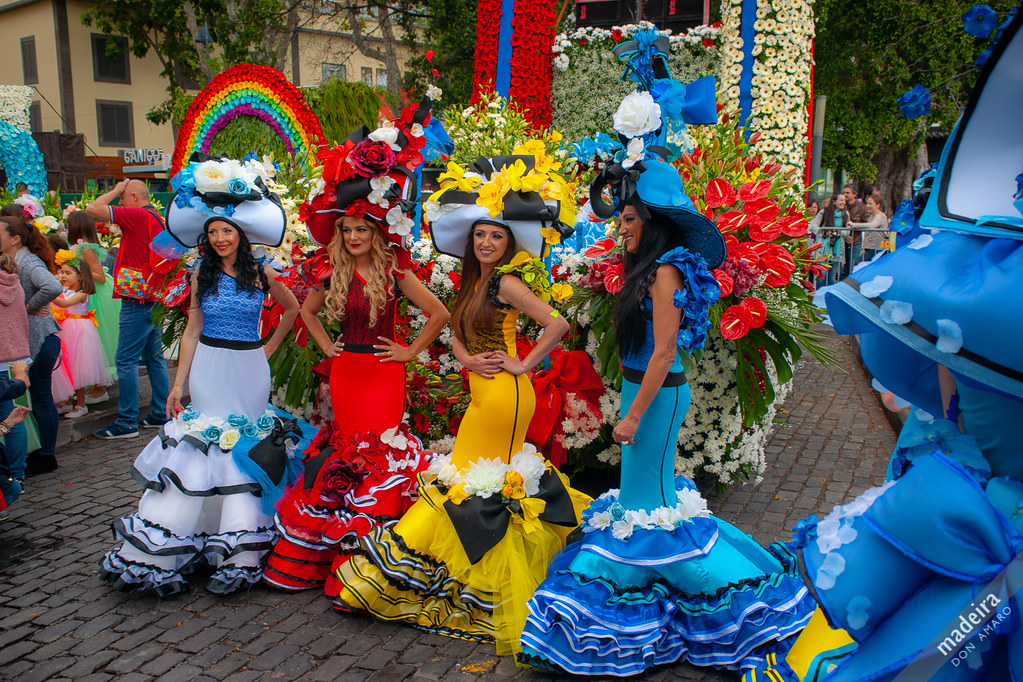 An event that is inseparable from the island
Madeira is an island that celebrates all year round and the Flower Festival is the most important event of the year. The flower exhibitions, the incredible atmosphere around the parades and animations, it's a moment not to be missed and you must spend at least one day in Funchal to discover this festival: the whole life revolves around the flower and it's a unique occasion.