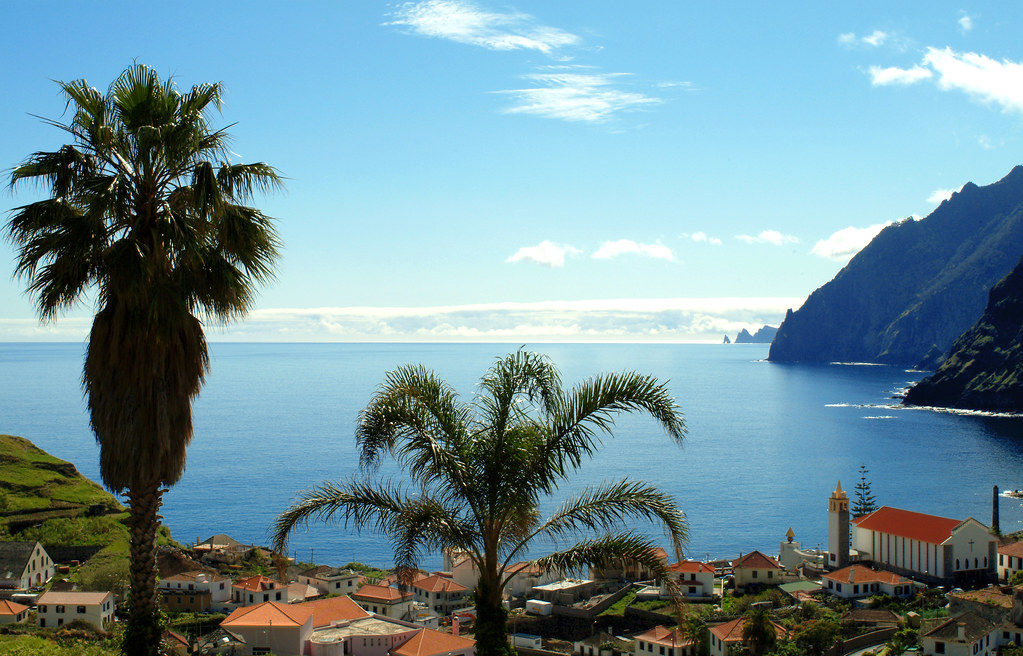 Ocean, waves and rum
Porto Da Cruz is a small village located in the North East of Madeira, on the Atlantic Ocean, about 30 minutes from Funchal. There are just under 3000 inhabitants in this freguesia connected to the county of Machico. Surrounded by mountains and the ocean, the village is spread over 25 km², between individual houses and terraced crops. The mountain to the west, Penha de Aigua, is impressive.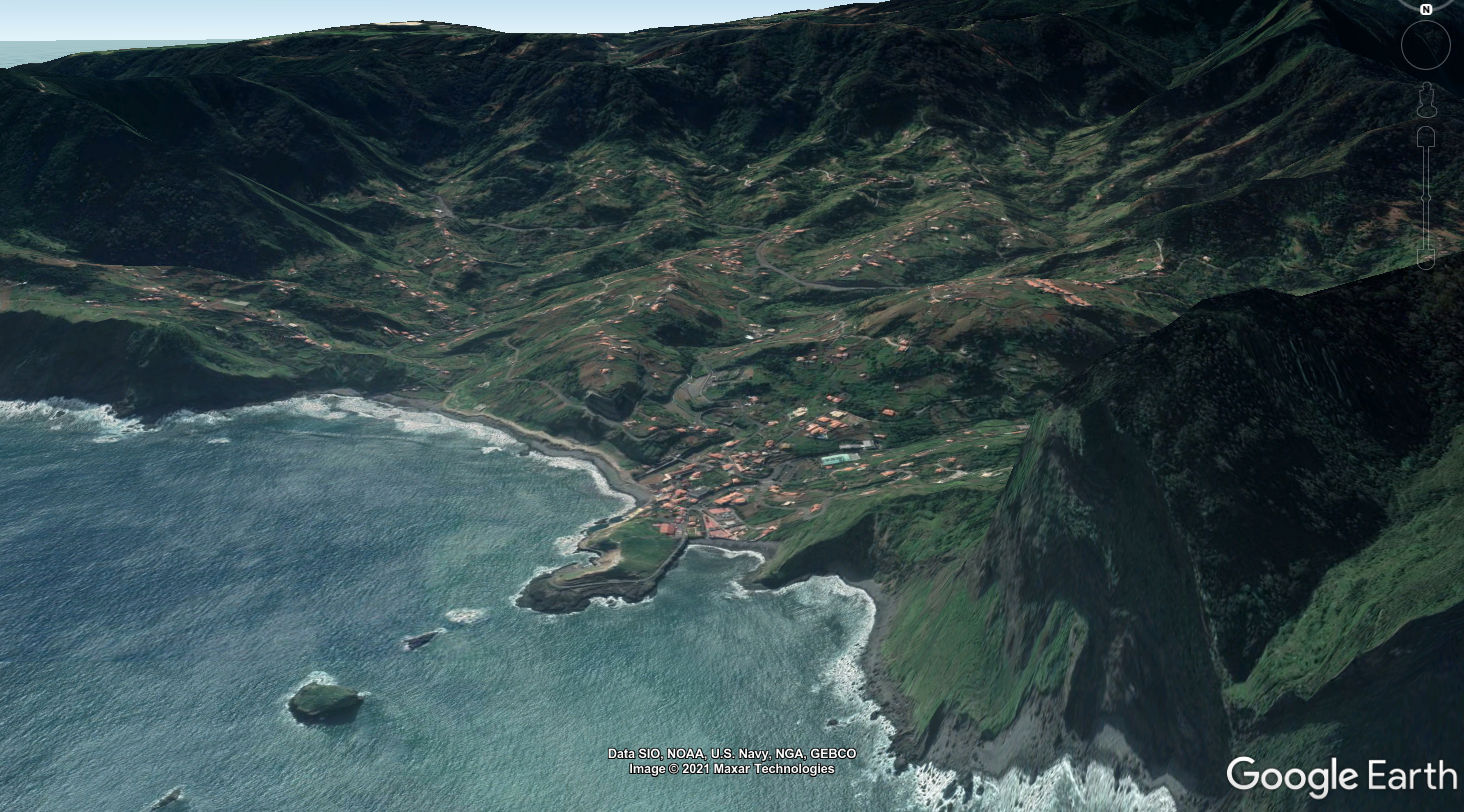 What to do in Porto da Cruz?
Beaches for water activities
On the ocean side, there are two beaches: the small beach of Alagoa, and the beach of Maiata, a long pebble beach, more reserved for surfers. There are many water activities in Porto da Cruz: boat trips and a surf school. The small black sand beach of Alagoa is more suitable for swimming.
The swimming pool for bathing
For swimming, you should go to the "natural" swimming pools of Porto da Cruz, outside on the ocean, in a heavenly setting. They are called natural because they are made of sea water, but their structure is not. The complex is composed of two pools for adults and children. Everything is available for swimming: shower, deckchairs, etc.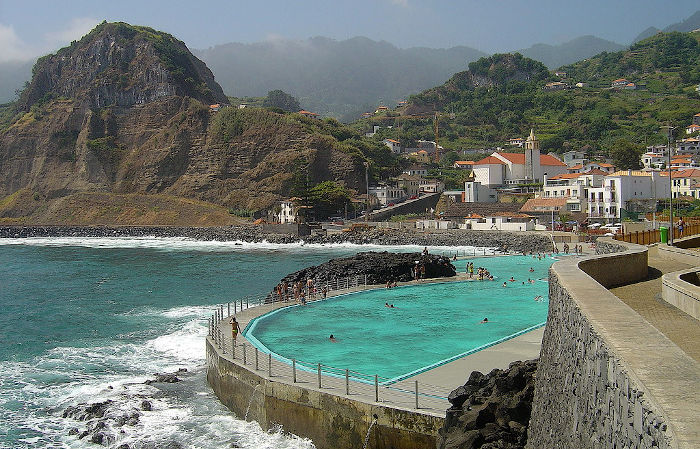 What to visit?
Porto Da Cruz is closely linked to rum making. You can visit the distillery of Porto da Cruz (also called Destilaria Engenhos do Norte). You can visit, taste and buy. There is also a museum, the Engenho Velho Museum, which will explain all about the history of rum and sugar cane. This is one of Madeira's main crops, imported from Sicily in 1452. You can also visit the Matriz Church in Porto da Cruz.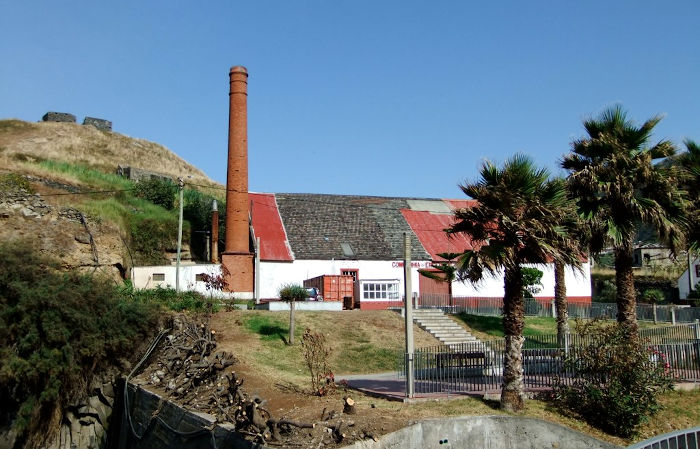 Porto da Cruz is a village set in the mountains and on the edge of the ocean: the scenery is sublime and it is worth walking through the streets to enjoy the scenery (special mention for the church). The houses are spaced out and there are many terraced fields.
What to do around Porto da Cruz?
The vereda Penha de Aigua
Porto Da Cruz is not far from the village of Faial, and there is a very nice hike to do in its vicinity: the Eagle Rock (Penha de Águia). This is an opportunity to get up close and personal with this incredible mountain, or rather the "shield" volcano that separates the two villages. This huge mountain cannot be missed when arriving from Santo António da Serra, with the Miradouro da Portela viewpoint, which offers an incredible view of the whole area.
Discovering the north-east of the island
You can also go deeper into the island with the Ribeiro Frio Natural Park and its many viewpoints, or go to the eastern end of the island on the Sao Lourenco peninsula. To the south: there are two interesting hikes: the Levada do Castelejo, and the Vereda Do Larano, linking Porto Da Cruz to Machico.
> Discover all the activities to do in and around Porto da Cruz.