Chão da Ribeira is a valley south of the pretty town of Seixal, known for its natural pools and black sand beach. The discovery of this valley can be done in different ways, and allows us among other things to open an access to the laurissilva forest. Of course, it is on foot that we will try the experience. A beautiful hike which allows us to discover beautiful waterfalls in the middle of the green vegetation, and to take beautiful pictures of nets.
The Chão da Ribeira valley is a real hidden gem of Madeira, but in the end quite unknown. It is nicknamed, the Sanctuary. A mixture of green, rock and water.
This valley is a real hidden gem and ultimately quite unknown, which will make you discover Madeira's primary forest. In fact, it is nicknamed the sanctuary. The routes proposed here seem to be safe, but there is very little information on the internet, however, you find yourself in the middle of the mountains, with sometimes very steep gradients, it is better to be well prepared, physically, by being well equipped, especially with maps, but also with GPS tracks. It is moreover very often a trail itinerary, so it is undoubtedly a route that can be rugged, even quite wild.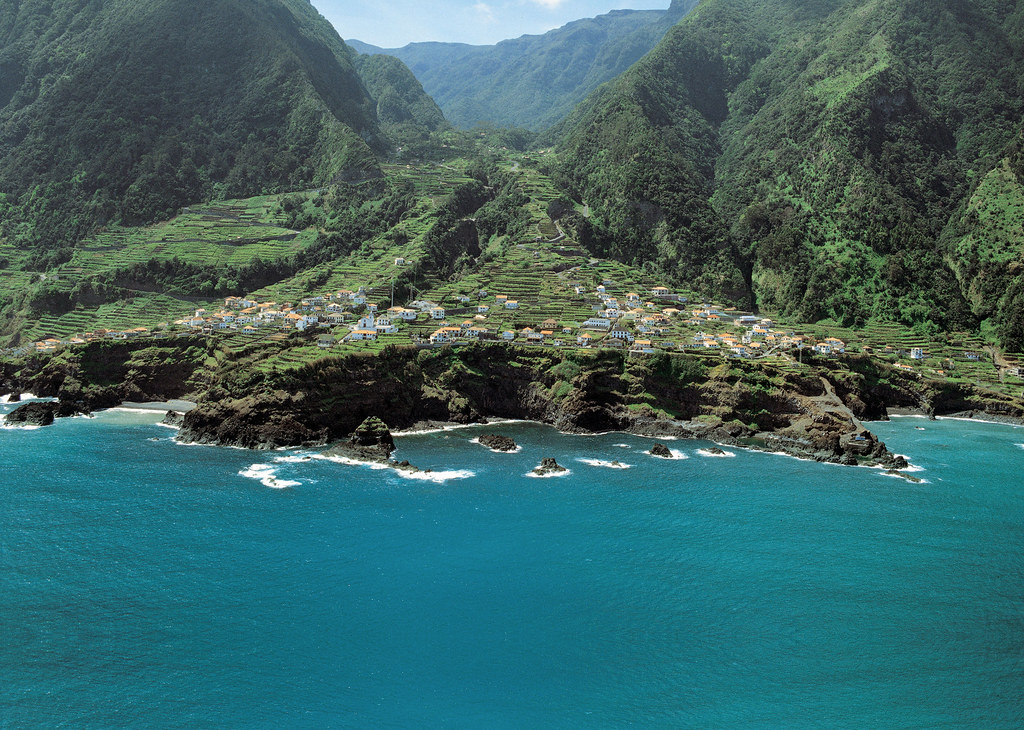 The Vereda das Feitas and vereda do Lombo Barbinhas
This excursion which takes 2 veredas is finally very little known. In general, people go with a guide on this route of about 6 km. The route I propose starts at 450 m altitude, and goes up to 980 m, so it is a bit physical. The route follows the Vereda das Feitas path at first, until it reaches the levada do seixal. There are some very nice views at this point. We walk along this levada until we reach the vereda do Lombo Barbinhas which takes us back to our starting point. This is a fairly wet walk, in the heart of the forest, with ferns (and of course the famous Madeira laurels), rocks and water, and 2 beautiful waterfalls to discover not far away.
It is possible to park at the very end of ER 221, towards the start of the route which is accessible on the map at the bottom of the page. I'm not sure if you can drive further, the road seems to be made of gravel. It is also possible to take various small paths if you want to start from Seixal, this adds about 6 km round trip, with little interest. There is a tapas bar near the start of the GPS track.

Note that there is also a place called Chão da Ribeira, which you pass through to discover the valley, which is a particularly agricultural area.