The town of Porto Moniz is famous in Madeira for its natural pools. This is why the place is very popular and attracts many tourists. There are a few other natural pools in this area of the island, in the northwest, but it's still a rare phenomenon: the volcanic rock creates a natural barrier to the ocean and keeps the water in some places, forming pools where you can swim. No violent waves on the horizon, with translucent water that can warm up with the sun.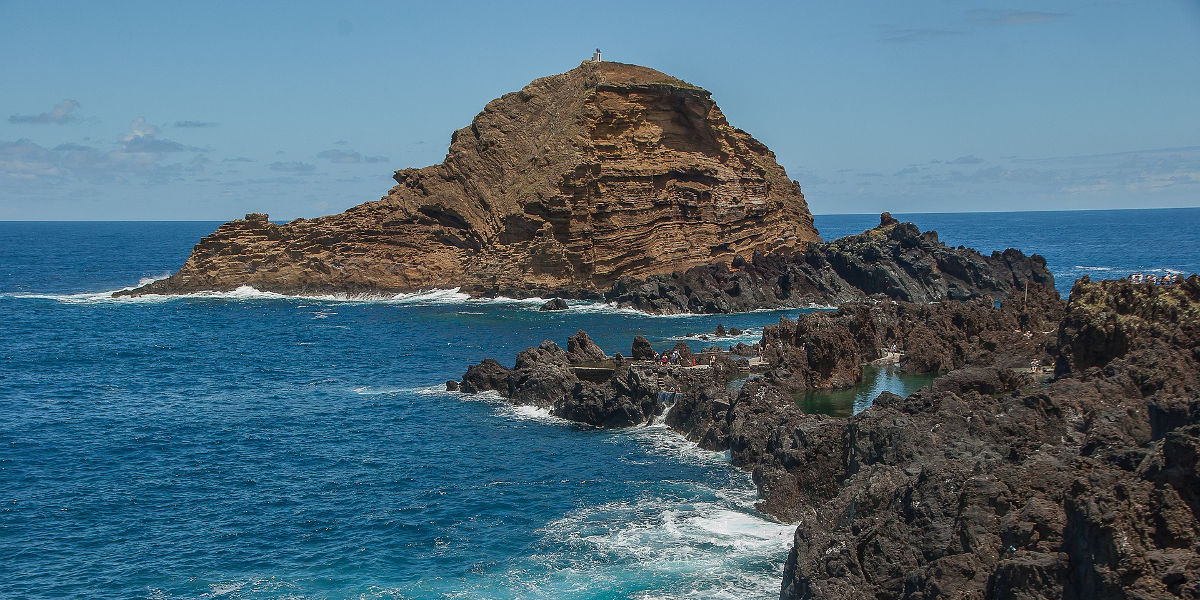 With the islet Mole in front of you, you'll be amazed
Located east of Porto Moniz, the pools presented here have not been developed, or only slightly. They are not supervised, and you find yourself in the middle of the black volcanic rock, right in front of the islet Mole and its lighthouse at the top. If the place is not suitable for children, it is obvious that you will not be able to swim there in case of bad weather and that the place for sunbathing is limited, but it doesn't matter, it is precisely this atypical side that is attractive!
The pools to the west of the village: more suitable for swimming
If your aim is to take a dip in the water, then the pools to the west of Porto Moniz are the best. The cost is low, you can hire sunbeds, there are lifeguards on duty and there is a bar. A dream... if it's not too crowded!