The natural pools of Porto Moniz are one of Madeira's best known attractions on the Atlantic Ocean. It attracts many visitors. The focus here is on the landscaped pools which are not free of charge (the entrance fee is a paltry €1.50...): they are safe and offer almost 3800 m² of pool space and a large area to bask in the sun. If ever it gets too crowded, as it is a place that attracts a lot of tourists, you can always fall back on the unsupervised pools, still in Porto Moniz: near the fort, just opposite the Mole islet. There are also other natural pools in Madeira, again in the North West of the island, in Seixal.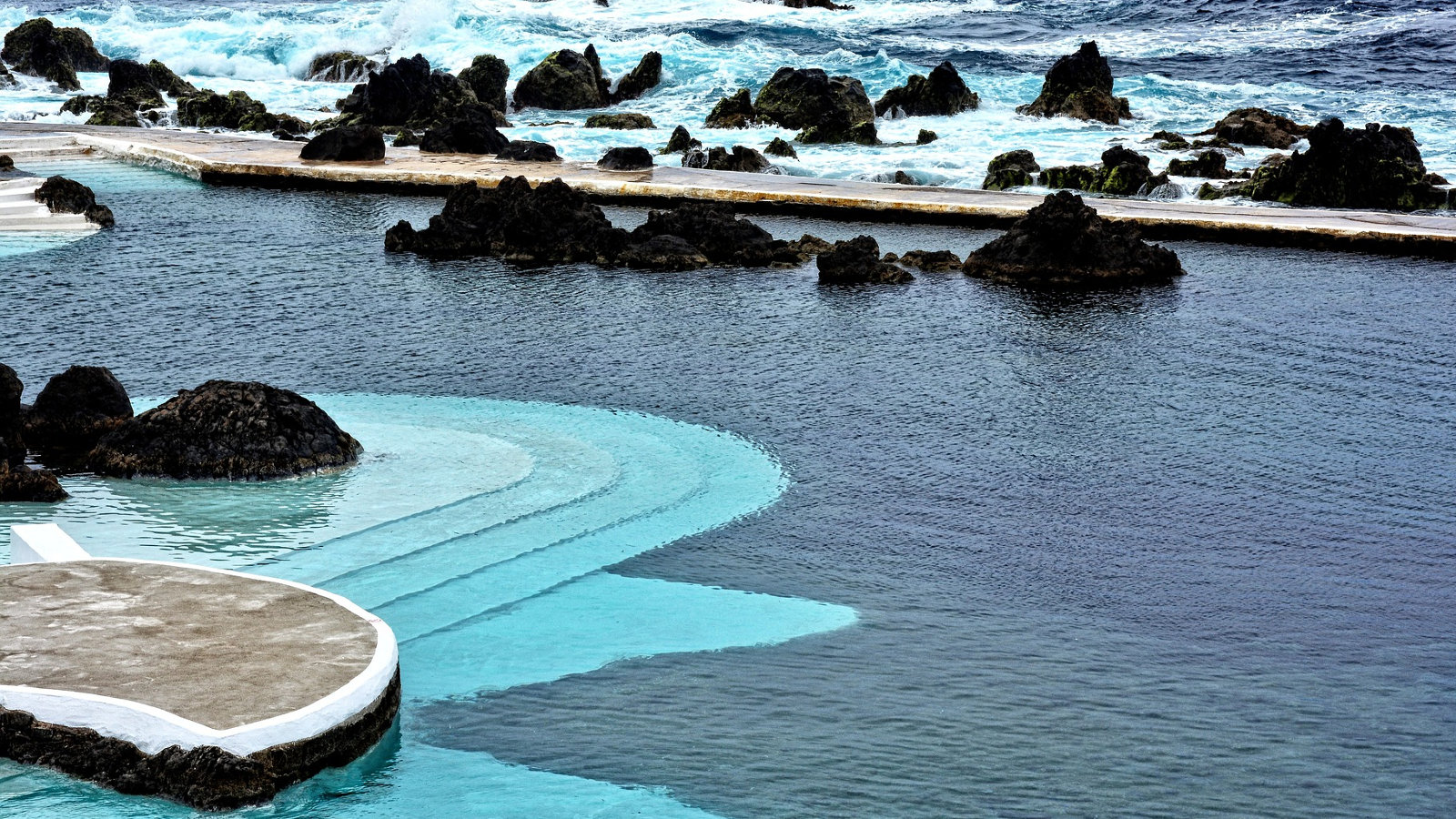 A grandiose and rejuvenating space
The beauty of this place will not escape anyone! As soon as you arrive at the port, you discover the natural swimming pool and, except when the swell is too strong, you can swim there all year round. The pool has sanitary facilities and a bar, and swimming is supervised by lifeguards. Swimming in water that is at least 20-21° C in winter, right in front of the ocean that crashes its waves against the volcanic rocks, is just heavenly. Man has shaped and structured this beach complex here, integrating it as well as possible into this volcanic rocky landscape. It's true, it's a lot of concrete, but it's a simply beautiful place to be.
Beware of the weather...
Sometimes strong waves prevent swimming, so the pool is closed. This is the price to pay for swimming in a pool fed by the ocean, but no matter, the show remains intact and you can go there anyway, if only to discover this place, or to bask in the sun. Otherwise, we go to plan B and we reach the undeveloped and free basins in the east of the village, with once again an incredible landscape with the islet Mole and its lighthouse just in front of us! Be careful though, we are in a natural area, which is not suitable for children. In any case, if the weather is not good, you can choose to visit the Madeira Aquarium, located in the town of Porto Moniz.