The Fanal area is one of Madeira's large laurel forests, located in the northwest of the island. Listed as a UNESCO World Heritage Site since 1999 and as a Natural Heritage of Humanity, this dense forest is also protected by the Madeira Natural Park since 1982. Fanal is a particularly humid laurel forest, due to the subtropical climate of the island and the forest is very often in mist and fog.
How to visit Fanal Laurel Forest?
You can visit this dense and strange forest on foot, through the levadas and veredas. Where to find the forest? There are different access points: firstly from the vast plateau of Paul Da Serra, at an altitude of 1400m. The view from the plateau over the landscape is breathtaking. The vereda do fanal (PR13) starts here: the trail takes you through panoramic landscapes in the heart of the laurissilva forest and this dense vegetation, deep into the nature of Madeira Island.
From the north of the island, and the village of Ribeira da Janela. You enter the green mountain with the PR15 trail: vereda de Ribeira da Janela. The hike continues into the heart of the forest with the levada dos Cedros (PR14). There are other access points from the north of the island, such as the chão da ribeira valley, from the village of Seixal. The possibilities are truly numerous: the mountain is imposing and there are of course other possibilities through the hiking trails to discover the Fanal forest.
An enchanting forest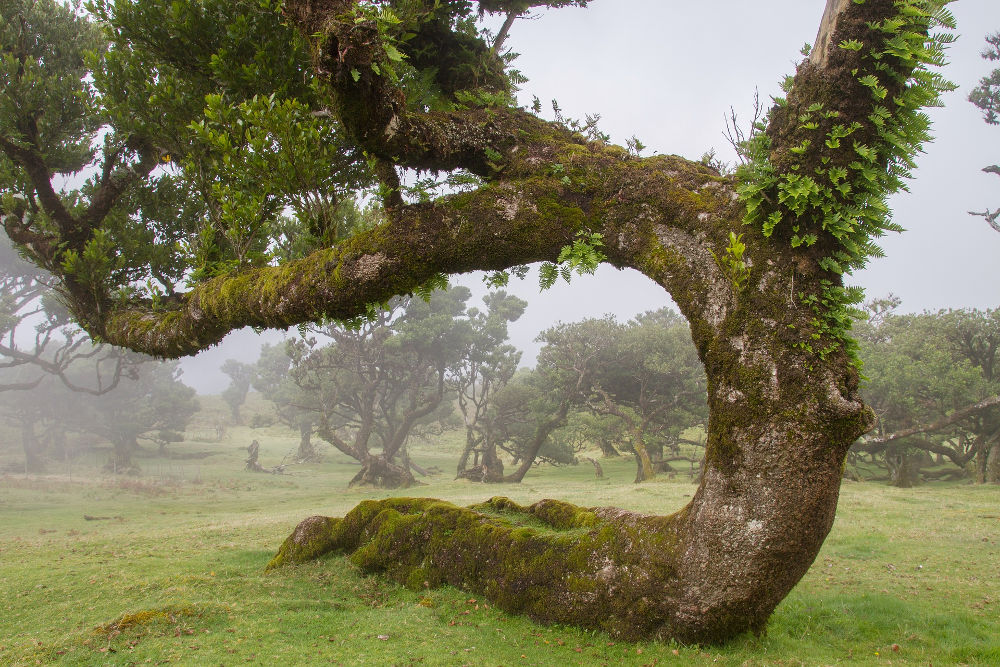 You doubt the beauty of the place? I refer you to this article presenting the work of the artist Michael Schlegel, who photographed the trees in the middle of a fog. Madeira's laurel forest is magical under the fog, but also at night or in full sun. In short, it's a sight to behold and a must-see. By the south or by the north? We'll see, but going to Madeira without seeing the laurissilva is a nonsense! Especially as I particularly like photography. For the moment, I'm putting a small piece on the Vereda do Fanal, from the Paul Da Serra plateau.